Script Summary: Changes Facebook to the Virginia Tech colors
Changes Facebook to the Virginia Tech maroon and orange. NEW version 0.2, check back for updated versions. Please let me know if you encounter any bugs.
It may not be compatible with other facebook layout changing scripts, so if you encounter problems, try turning them off first.
If you would like to make a skin for your school please click here for instructions: Instructions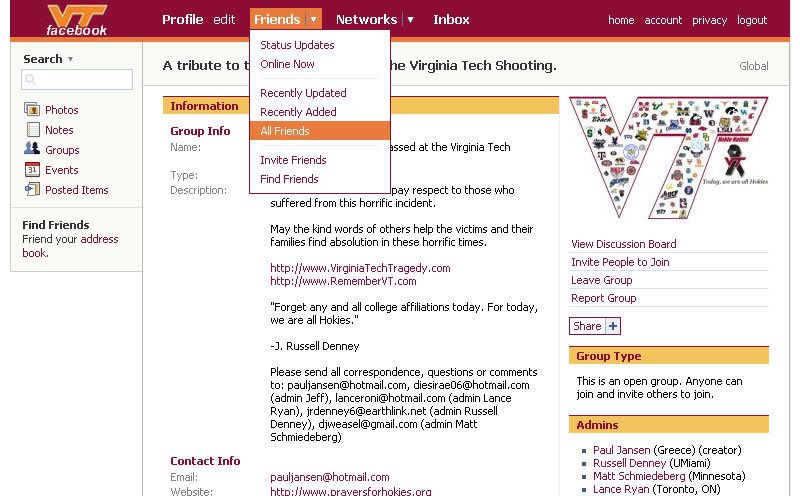 Note: I thought this was obvious, but to answer all the questions I keep getting, this only works if you have the Greasemonkey extension installed for Firefox.
Version History
0.1 (04/18/07) Initial script released
0.2 (04/19/07) New version released, modified to allow colors to be easily changed, some bugs fixed.