Script Summary: Integrates TagThe.net into delicious
This extracts locations, persons and topics from the page you want to add to del.ico.us and makes tag suggestions.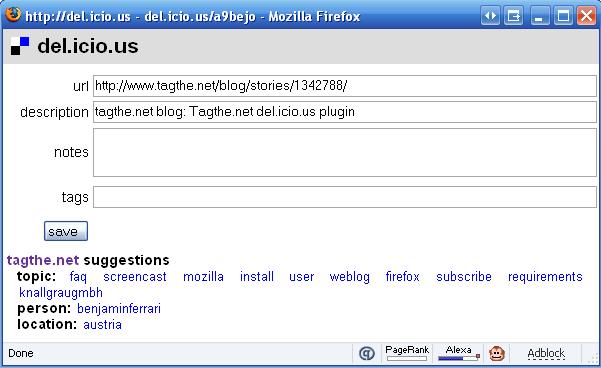 tagthe.net was developed by a bunch of fabulous developers at Knallgrau New Media Solutions, Vienna, Austria. You can take a look at their blogs: Benjamin, Mihi and Thomas. Smeidu did a wonderful design and smi sat back watching all this happen.
The script itself was written by Michael "Mihi" Jakl.
Have fun!