Script Summary: Replaces the default myspace flash audio player with the XSPF Flash Music Player which doesn't autostart by default. ( http://musicplayer.sourceforge.net/ )

//0.3 changes - changed hosting of flash player to my site (forboden.com) because of the security changes in flash 10 (http://www.adobe.com/devnet/flashplayer/articles/fplayer10_security_changes_02.html#head1).
Screenshot: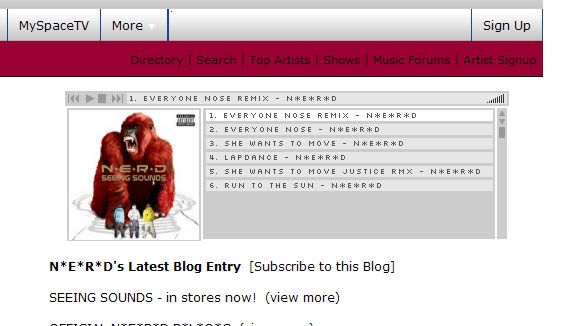 Note: you can download the currently playing track by right-clicking the player and selecting "download this song".