Script Summary: This script is useful if you don't want to delete each friends one by one.
What's new in version 3.6.1 ?
1) Silent mass unfriends.
2) Improved interface.

What's new in version 2.1.4 ?
1) Added to work on Chrome.
2) Fixed bug that named "data-hovercard".
3) Fixed "TamperMonkey" url. Old Tampermonkey not valid url.

What is function this script?
Here I make this script have 4 function such as:
1) Delete deactived friend on your friendlist.
2) Unfriend/remove selected friend in single-click.
3) Can delete all of your friend on friendlist.
4) Mass unfriend with just one click.

How to use this script?
To use in Mozilla follow these step below:
Step 1: You must have Mozilla Firefox and installed Greasemonkey addon.
Step 2: Install this script.
Step 3: Restart Mozilla Firefox, and open your Facebook.
Step 4: Go to your Timeline Profile, click Friends or click here
Step 4: It will show like in this picture :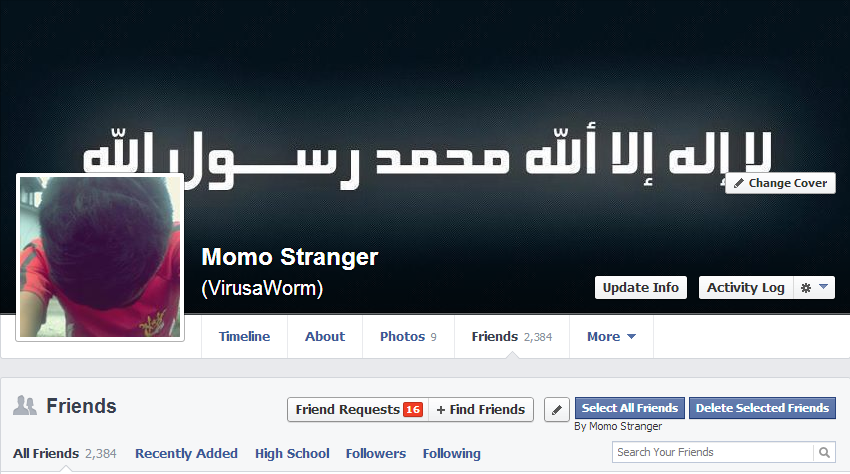 . If script not load, just reload/refresh tab.
Step 5: Tick on checkbox near friend name to select for delete :) . If you click button "Select All" , it will tick all . Becareful ! After you click "Delete Selected Friends" it will can not undo .
DONE !

To use in Chrome follow these step below:
Step 1: Install this Extension "TamperMonkey"
Step 2: Now, Install this script.
Step 3: Go to your timeline profile, click friends tab or Go here and wait script to load.
Step 3: Now, you have an option to do it :) If script not load, just reload/refresh the page/tab .

Not believe? Try it NOW! Don't forget to say 'Thanks' to Momo :)