Script Summary: Configure text width, font family and size for Google Reader entries.
GOOGLE CHROME USERS: I made a Chrome extension which does the same thing as this userscript, but much more conveniently.
Get it on the Chrome Webstore.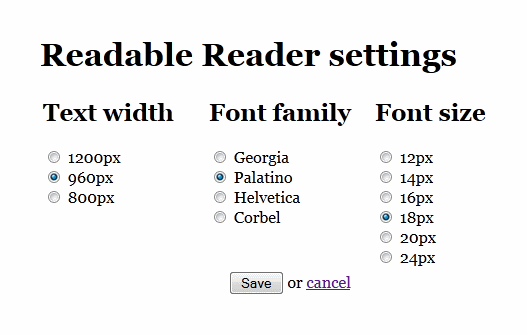 To configure the script, go to https://www.google.com/reader/readable_settings or follow the link from the Reader header (on the same level as the "View settings" button).